The Independent made this report on slaughtering and killing animals under religious rules.
Shoppers unknowingly buying no-stun religious meat in supermarkets.
Up to 90,500 animals slaughtered as kosher – condemned by vets as cruel – may have been sold unlabelled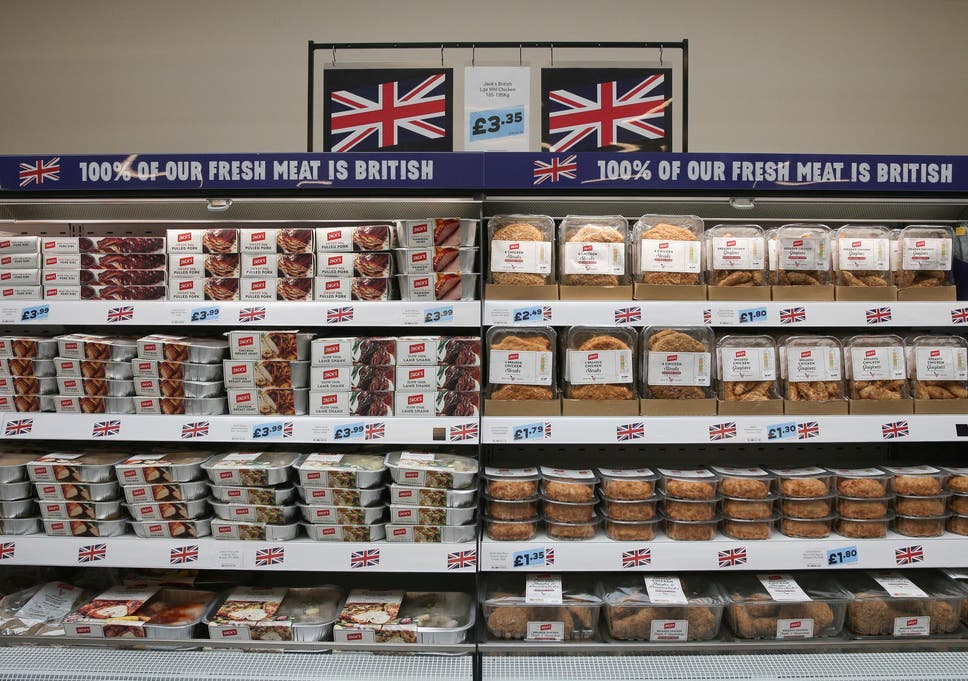 Shoppers have been unwittingly buying meat from animals that were not stunned when killed under religious rules because it is going unlabelled in supermarkets, a consumer watchdog has warned.
Up to 90,500 animals that were slaughtered as kosher – mostly chickens – could have ended up on store shelves with no wording to tell consumers how the meat was produced, the Food Standards Agency said in a report.
The meat had been rejected as "unfit for religious consumption", it said.
The revelation prompted both vets' leaders and the RSPCA to renew calls for a national ban on no-stun slaughter.
Some animals due for religious consumption are stunned, but the figures revealed last year more than 94 million animals were slaughtered without the practice taking place – an average of three animals per second.
Live animal transport worldwide, photographed by Jo-Anne McArthur
Show all 16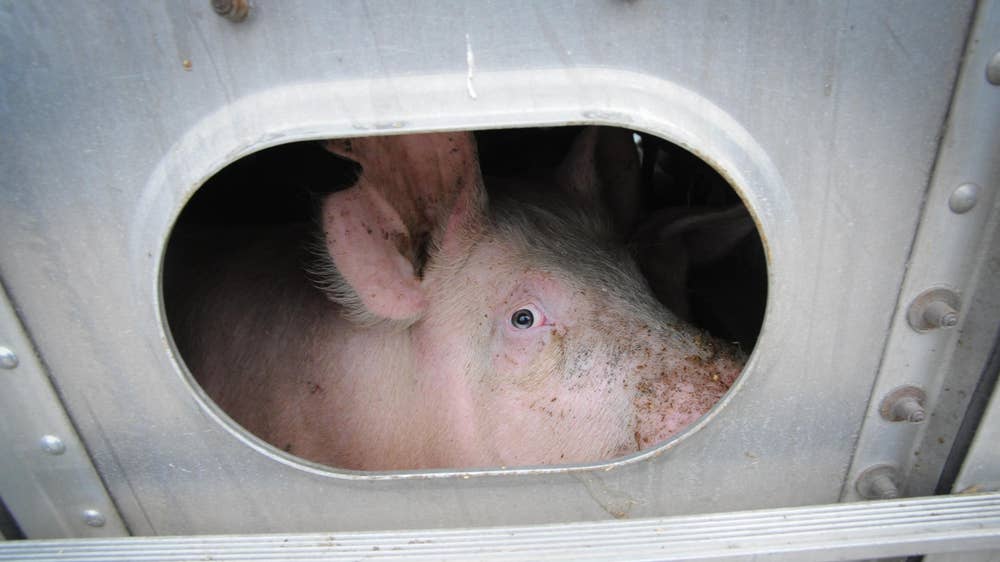 The proportion of animals stunned before slaughter for halal meat last year dropped significantly, the figures also showed.
Experts say killing without stunning is cruel as animals still feel pain and distress during a prolonged death.
Regulations allow non-stun slaughter provided the meat is consumed only by religious communities.
But there is no law forcing food companies or supermarkets to say whether stunning took place so most supermarket shoppers are unaware of the background to their meat.
Dr Marc Cooper, of the RSPCA, said: "What is particularly disturbing is that 90,000 of the 2.9 million non-stunned animals slaughtered for kosher-certified meat were rejected as being 'unfit for religious consumption'.
"The new figures suggest that non-stun slaughter is being carried out far more often than is required and is being exported and used outside the local community, so breaching the intent if not the letter of the law."
The report said: "It is unclear whether or not hind quarters [from animals killed for kosher-certified meat] are generally sent on for wider consumption."
Iceland, Sweden, Switzerland, Denmark and Flanders in Belgium have all banned no-stun slaughter, and the European Parliament last week voted for the European Union Commission to halt the practice.
British Veterinary Association president Simon Doherty said: "For anything up to 20 seconds in sheep and two minutes in cattle, an animal may still experience pain and distress if its throat is cut without prior stunning. Vets would therefore like to see a ban on non-stun slaughter to prevent the suffering of millions of animals."
The RSPCA, which said its concern was not over expression of religious belief but animal welfare, called on the government to ensure trade deals with other countries did not include non-stun meat and to make labelling compulsory, until it introduced a no-stun ban.
Source : https://www.independent.co.uk/news/uk/home-news/meat-animals-no-stun-halal-meat-supermarkets-religion-kosher-food-ban-standards-agency-a8786541.html